Becky Wilde Romance Book
Bratva Connection: Boris – Book2
After purchase, you will receive a download link via email from BookFunnel.

 
Also available on Amazon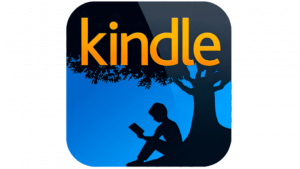 On Kobo


Bratva Connection: Boris
Becky Wilde Romance Book Bratva Connection: Boris - Book2 Read a sample chapter here After purchase, you will receive a download link via email from BookFunnel.   Also available on Amazon On Kobo On Barnes & Noble
URL: https://whimsicalwordspublishing.com/bratva-connection-boris/
Author: Becky Wilde
Author: Becky Wilde
Check out her work and updates at https://beckywilde.com
📚 Bratva Connection: Boris - A Thrilling Romance 🚀
Are you ready for a heart-pounding journey into the world of danger and love? Dive into the gripping pages of 'Bratva Connection: Boris' by Becky Wilde. Follow Sabine as she faces her fears and finds love in unexpected places.
💔 From Fear to Love - A Captivating Tale 💕
Sabine Baker, an administrative assistant at a police station, gets caught in a dangerous web of blackmail after witnessing corruption. Enter Boris Romanov, a solicitor with a past tied to the Melbourne Bratva. When he sees Sabine being extorted, he vows to protect her at all costs.
🌃 A Romance Born in Chaos 💘
As Boris and Sabine's paths intertwine, love blossoms amidst the shadows. Will they overcome the menacing Italian Mafia and the corrupt cop to find their happily ever after?
💍 Love, Danger, and Unbreakable Bonds 💔❤️
Experience the adrenaline rush of 'Bratva Connection: Boris' - an enthralling romance filled with suspense and passion. Don't miss this chance to immerse yourself in a world of love, danger, and unbreakable bonds.
Buy now and join Sabine and Boris on their thrilling ride to a happily ever after.
Blurb
Sabine Baker saw something she shouldn't have seen and now she's being blackmailed by a corrupt policeman.
Boris Romanov is intrigued when he hears a husky, feminine voice but when he sees the woman being handed a thick envelope by the owner of a restaurant in Chinatown, Melbourne, he's intrigued.
Boris follows the beautiful woman and when he sees her hand the envelopes to a police officer, he's angry.
A spur-of-the-moment decision and with the help of a friend, Boris kidnaps her, takes her to another friend's home and locks her up in the basement.
Sabine is at first resistant to explain, but then she tells Boris and his friends everything. He vows to help her and the wheels are set in motion to set up the dirty cop.
However, things don't go according to plan and Sabine is kidnapped for a second time but this time she's not sure she'll survive.
Synopsis
Through hard work and determination, Sabine had left the streets behind when she'd turned eighteen, but now that her past was coming back to bite her in the arse, she was scared she was going to end up homeless again. Senior Constable Peter Ball was threatening to tell her boss about her stint in juvie so she agreed to do what he wanted.
Boris Romanov, a renowned solicitor, saw Sabine collecting a thick envelope he suspected was filled with cash from a restaurant in Melbourne's Chinatown and decided to follow her. Because he'd grown up in the Melbourne Bratva against his will, he was an advocate for the underdog and seeing an innocent business owner being extorted out of money, pissed him off.
Boris follows the woman, watches her visit more businesses and collect more envelopes and he trails her to the State Library.
When she meets then hands those envelopes to a cop, Boris is furious, but his anger soon turns to worry for the woman after the policeman shoves her so hard, she falls to the ground.
Realising something nefarious is going on, Boris decides to confront the attractive woman and in a moment of madness, he has one of his friends help kidnap her.
Sabine is scared out of her mind and when she'd locked up in a prison-type bedroom, she isn't sure she'll ever escape.
After an interrogation by Boris and his scary friend, Maxim Volkov, Sabine finally spills her guts and tells them she's being blackmailed.
Boris vows to help her and unbeknownst to her, visits her boss, Senior Sergeant Jock Cooper and explains the situation to him.
Additional information
| | |
| --- | --- |
| Author | Becky Wilde |
| Series | Bratva Connection |