Becky Wilde Romance Book
Bratva Connection: Maxim – Book 1
After purchase, you will receive a download link via email from BookFunnel.

 
Also available on Amazon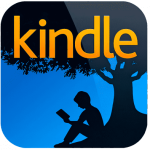 On Kobo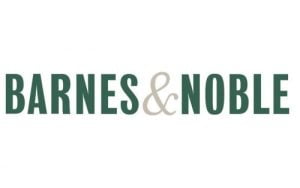 Author: Becky Wilde
Check out her work and updates at https://beckywilde.com
Welcome to the World of "Bratva Connection: Maxim" - A Riveting Dark Romance!
Step into a world of danger, passion, and forbidden desires as you delve into "Bratva Connection: Maxim," the captivating romance novel by acclaimed author Becky Wilde. Get ready for a rollercoaster of emotions and steamy encounters that will leave you breathless.
Meet Maxim - The Brooding Bratva Leader You Can't Resist!
Say hello to Maxim, the enigmatic and powerful Bratva leader who hides a tormented past beneath his tough exterior. Follow his journey as fate intertwines with a fearless woman, sparking an intense connection that will test the boundaries of love and loyalty.
Suspenseful and Explicit Romance - Prepare for a Wild Ride!
Brace yourself for a thrilling adventure that combines heart-racing suspense with explicit passion. "Bratva Connection: Maxim" will take you on a rollercoaster ride of emotions, from heart-pounding moments of danger to steamy encounters that leave nothing to the imagination.
Dark Secrets and Unravelling Desires - Explore the Intensity!
Uncover the dark secrets that haunt Maxim and the woman who dares to challenge him. As their desires intensify, they find themselves entangled in a web of danger and love. Experience a story that pushes the boundaries of passion and fear.
A Masterpiece by Becky Wilde - Bestselling Author of Heartfelt Romance!
Prepare to be captivated by the masterful storytelling of Becky Wilde, a bestselling author renowned for crafting heartfelt romances that stay with you long after the last page. "Bratva Connection: Maxim" is her latest masterpiece that will leave you craving for more.
Thank you for joining us on this exhilarating journey through "Bratva Connection: Maxim." Don't miss your chance to experience the thrilling romance and suspense that awaits you. Get your hands on this dark, explicit, and utterly captivating novel by Becky Wilde. Embrace your desires and buy now to immerse yourself in the world of Maxim and the fearless woman who captured his heart. Your next riveting read is just a click away!
Blurb
The first time Kara Addison meets Maxim Volkov she's mesmerised and attracted, but she also wants nothing to do with him. He exudes confidence and danger.
Kara finds out just how dangerous when Max takes her to his home after she's hurt and won't let her leave.
Finding out his deceased father was the leader of the Melbourne Bratva has her fear skyrocketing and she tries to escape, but her efforts are thwarted.
Though she tries to ignore the attraction building between her and Max, all too soon the heat is so combustible they both end up going up in flames.
Maxim drives her insane, blowing hot and cold and though she stands up to him, he commands with an iron fist.
Max continually tells her that she's in danger and is trying to protect her, but she doesn't believe him.
Kara argues with and fights him at every turn, but she can't seem to stay out of his bed no matter how hard she tries.
There's more going on than she realises but she finds out far too late.
Synopsis
The minute Kara Addison sees him enter the cafe, she knows he's trouble.
Tall, muscular and handsome with an authoritative aura, she can't help but look at him again and again.
Finding out he's the cousin of her only employee, Olivia, Kara hopes that this is the one and only time he and his friend drop in for coffee and a snack.
Maxim Volkov has danger oozing from every pore and Kara wants nothing to do with him.
However, when she's coldcocked by burglars and unconscious while her café is robbed and destroyed that same afternoon, Olivia calls her cousin for help.
After being treated, Maxim Volkov whisks Kara away from the hospital and locked up in his home because he insists she's in danger.
Kara doesn't believe him and tries to escape, but there are men patrolling the grounds cutting off all egress points.
When Max tells her his father was the leader of the Melbourne Bratva, she's terrified but she also can't help her attraction to him.
Max is the epitome of every woman's fantasy and though she tries to ignore the heat sparking between them, eventually they both go up in flames.
Max blows hot and cold leaving Kara angry and confused and though she's drawn to his magnetism, she also isn't sure if she likes the man.
That doesn't stop her from ending up in bed with him.
Max drives her crazy, giving her orders, expecting her to jump to his bidding like one of his followers, but she isn't about to do anything he says. Time and again, she tries to leave but her efforts to escape are futile.
Additional information
| | |
| --- | --- |
| Series | Bratva Connection |
| Author | Becky Wilde. Previously wrote under the pseudonym Becca Van. |