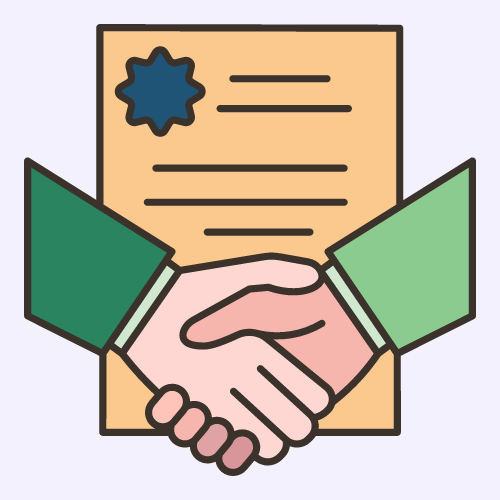 Privacy Policy for Whimsical Words Publishing
Last Updated: 19/05/2023
This Privacy Policy explains how Whimsical Words Publishing ("we," "us," or "our") collects, uses, discloses, and protects the personal information of individuals ("you" or "users") who visit our website https://whimsicalwordspublishing.com ("Website") and interact with our services. We are committed to safeguarding your privacy and ensuring the security of your personal information. By accessing or using our website, you acknowledge and consent to the practices described in this Privacy Policy.
Information We Collect:
Personal Information: We may collect personal information, such as your name, email address, postal address, phone number, and payment details when you voluntarily provide it to us through forms on our website, such as when you subscribe to our newsletter, make a purchase, or contact us.
Website Usage Information: We may collect certain information automatically when you visit our website, such as your IP address, browser type, device information, operating system, and website usage data. This information helps us analyse and improve the performance and functionality of our website.
Cookies and Similar Technologies: We use cookies and similar technologies to collect information about your browsing activities on our website. Cookies are small text files that are stored on your device. You can control the use of cookies through your browser settings.
How We Use Your Information:
Provide and Improve Services: We use your personal information to fulfill your requests, provide customer support, process payments, and deliver products or services you have purchased. We may also use your information to enhance and personalize your experience on our website.
Communication: We may use your contact information to communicate with you regarding your inquiries, orders, updates about our products or services, promotional offers, and other relevant information. You can opt-out of receiving marketing communications from us at any time.
Analytics and Insights: We analyse the information we collect to understand trends, preferences, and usage patterns. This helps us improve our website, develop new products or services, and make informed business decisions.
Information Sharing and Disclosure:
Third-Party Service Providers: We may share your personal information with trusted third-party service providers who assist us in operating our website, conducting business, or providing services to you. These service providers are obligated to protect your information and use it only for the purposes we specify.
Legal Compliance and Protection: We may disclose your personal information if required by law or when we believe it is necessary to enforce our legal rights, protect the safety and security of our users, prevent fraud or other illegal activities, or comply with a judicial proceeding, court order, or legal process.
Data Security:
We employ reasonable security measures to protect your personal information from unauthorized access, disclosure, alteration, or destruction. However, please note that no method of transmission over the Internet or electronic storage is 100% secure, and we cannot guarantee absolute security.
Your Choices:
You have the right to access, update, correct, or delete your personal information. You may also unsubscribe from our marketing communications by following the instructions provided in the emails we send. Please note that we may retain certain information as required by law or for legitimate business purposes.
Children's Privacy:
Our website is not intended for individuals under the age of 13. We do not knowingly collect personal information from children. If you believe we have inadvertently collected information from a child, please contact us, and we will promptly delete it.
Business Location and Compliance:
Whimsical Words Publishing is located in Australia and operates in accordance with Australian and international laws regarding privacy and data protection. We are committed to complying with the Privacy Act 1988 (Compilation No. 93) in Australia and other applicable privacy laws and regulations.
International Data Transfers:
As part of our operations, we may transfer your personal information to recipients located in countries outside of Australia. When we transfer your personal information to such recipients, we take appropriate measures to ensure the security and protection of your information in accordance with applicable laws. By using our website and providing your personal information, you consent to the transfer of your information to these recipients.
Updates to Australian Privacy Laws:
We monitor changes to Australian privacy laws and regulations and strive to keep our practices up to date. If there are any significant updates or changes that impact our privacy practices or this Privacy Policy, we will take appropriate measures to ensure compliance.
Additional Rights and Protections:
In addition to the rights and protections outlined in this Privacy Policy, Australian users may have additional rights under the Australian Privacy Principles (APPs) concerning the handling of personal information. These rights may include access, correction, and complaint mechanisms. If you have any questions or wish to exercise your rights, please contact us using the details provided in this Privacy Policy.
Changes to this Privacy Policy:
We may update this Privacy Policy from time to time. We will notify you of any material changes by posting the updated Privacy Policy on our Website or through other means of communication. Your continued use of our website after such modifications will signify your acceptance of the updated Privacy Policy.
Contact Us:
If you have any questions, concerns, or requests regarding this Privacy Policy or our privacy practices, please contact us at [email protected].